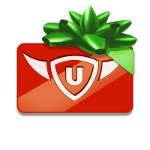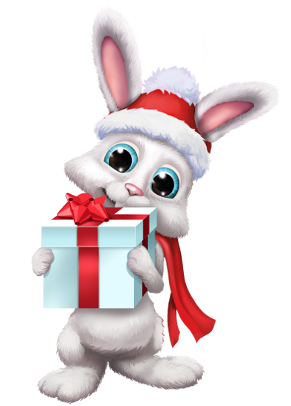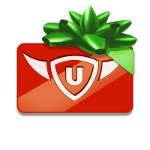 Secret Santa Promotion FAQ
1. What is the Secret Santa promotion?
We're giving players free gift codes with purchases of 200 Coins/Diamonds/Gold Bars/etc. or more. Depending on the size of the payment, you can get a code for up to 30% of the premium currency purchased. You can get codes until January 9, 2023.
You can either keep and redeem the gift code for yourself, or give it to a friend of yours in the spirit of the holidays!
2. I purchased premium currency - where do I find my gift code?
You can find the gift codes available to you by clicking on the "YOUR CODES" button that appears in the banner (it will only show up if you have codes available though!).
Clicking on it will show you an overview of your codes, and you can choose to either redeem them yourself or gift them to a friend.
3. How long will my codes be valid?
All gift codes will be valid until February 09, 2023, at 11:59 am CET.
4. How can I send a friend a code?
To send a friend a code, select the "Gift" option next to the code you want to give away. You will need to send your friend the code yourself - you can copy it and paste it into an in-game message or e-mail. Bear in mind that each code can only be redeemed once, so it's not a good idea to send the same code to multiple people.
5. Are codes game-specific?
No, codes have a monetary value attached to them, based on the currency they were acquired with (this is converted to the currency of the country selected in the payment window). They are therefore not bound to the game through which they were acquired; you can earn a code in My Little Farmies and redeem it in My Free Farm!
6. I had a code for 19.99€. Usually, I would get 220 Diamonds if I spent 19.99€, but I only got 200. Why?
The bonuses for "bulk" purchases only apply to the original payments. Codes will only grant premium currency according to the baseline value.
7. Will I get bonus items in the game if I use a code?
No, premium currency earned from upjers codes does not make you eligible for bonus items.
8. Can I combine several codes into a larger sum?
No. Each code needs to be redeemed separately.
9. Will I get a new code for redeeming my gift code?
No, only regular payments generate gift codes. Gift codes do not generate new gift codes.
10. Can I see my redeemed codes anywhere? Or if my friends redeemed the codes I sent them?

Yes, simply check the "Redeemed" tab to see any codes you acquired that have already been redeemed:

11. Which games are eligible for the promotion?
You can get codes in all of our browser games, with the exception of games currently in the open beta. Apps and Facebook games are NOT eligible for the Secret Santa promotion.
The codes themselves can be redeemed in any game that offers "upjers codes" as a payment method.
12. Which payment methods can I use?
You can use any payment method, except video coins (premium currency earned through watching ads), phone and SMS payments. In cross-platform games that are available as both browser games and apps, payments over the Google Play Store, Apple App Store and Amazon Mobile Store are not eligible.
13. Who can I contact if I still have questions about the Secret Santa promotion?
The upjers support will be happy to answer any questions you might have! Simply contact them on our support page!
We wish you a wonderful holiday season!