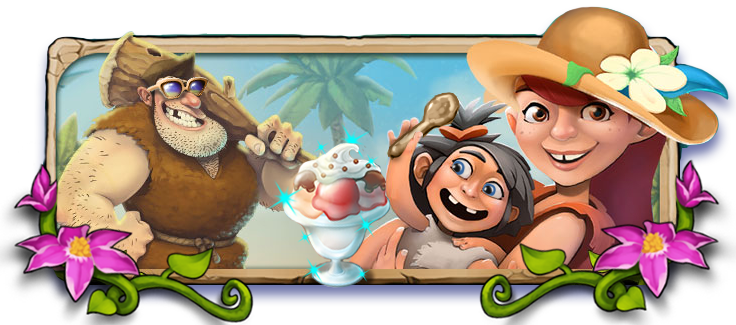 SUMMER BONUS

What is the Summer Bonus promotion?
We are currently doubling the regular bonus on bulk purchases in our premium currency shops! That means that instead of the regular 10, 20 and 30% extra, you can get 20, 40 and 60% more premium currency (Diamonds, Gold Bars, Gems, etc.) with select bundles of premium currency!
Which bundles are eligible for the Summer Bonus promotion?
Bundles of 200 premium currency or more will receive twice the regular bulk bonus during the promotion. That means you'll get 240 premium currency (200 + 20% bonus) instead of the regular 220 bundle (200 + 10% bonus), 700 premium currency (500 + 40% bonus) instead of the regular 600 bundle (500 + 20% bonus) and 1600 premium currency (1000 + 60% bonus) instead of the regular 1300 bundle (1000 + 30% bonus). The bonus is already included in the amounts displayed in the shop!
Which payment methods are eligible?
You can benefit from the promotion with all payment providers, with the exception of Video Coins (premium currency earned by watching advertisements in our payment area).
Which games are eligible for the promotion?
Purchases in all of our browser games, and select apps and Steam games are eligible.
Still have questions?
Our support team will gladly answer any questions you might have about the Summer Bonus promotion!

*in games with standard premium scaling; in games with non-standard scaling (ie. Koyotl, Horse Farm) the bonuses start at 3200 premium currency.