How do I obtain upjers Points?
Next to your Portal ID on the top left, you'll find the upjers Points symbol:

Click on it to see the upjers Points page (you can also get there by clicking on Achievements and then on the green "Collect" button). This will take you to a daily set of scratch cards.


Once a day, you'll be able to click on one of the question marks to win a certain number of upjers Points. You can also earn upjers points by earning achievements*. Each achievement shown in your Achievements tab will give you 10 upjers Points.
Once you have collected 200 upjers Points, you can exchange them for premium currency in your favorite game!
Note that you can't redeem points for premium currency for games that are not linked to the upjers Portal or allow selling premium currency to other players.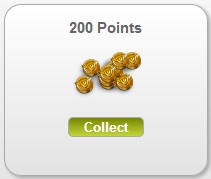 You can redeem upjers Points every 200 Points. The packages are not different, and your existing points will not be taken away once you collect your reward.
Have fun collecting!
*Only achievements listed in the upjers Portal will give you points.