Windows:
Simply go to the Edit tab and choose "Empty Cache." If you don't see the Menu Bar with the Edit tab, simply click on the gear in the top right corner and select "Show Menu Bar" and then you should have it.
OS X:
To clear your cache in Safari, simply choose "Empty Cache" from the Safari Menu.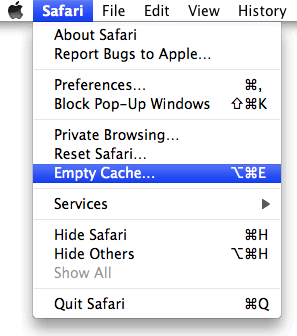 ... On either operating system, you should then get a window asking if you want to clear the cache.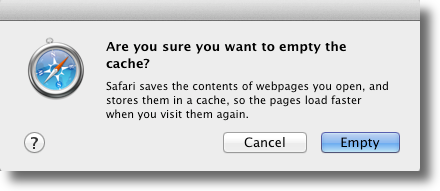 Hit "Empty" and restart the browser. Presto!