To clear your browser cache in Internet Explorer, simply click on the gear in the top right corner, and choose the option "Safety" and "Delete browsing history..."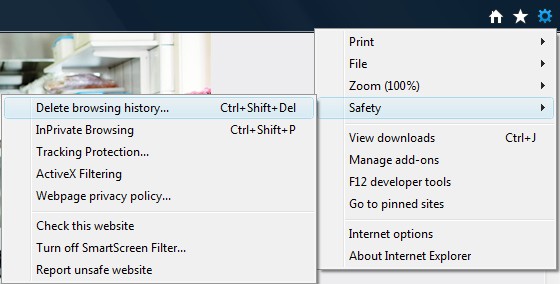 This will bring up a window with various types of information to clear. You want to make sure to put a checkmark next to "Temporary Internet files" and "Cookies"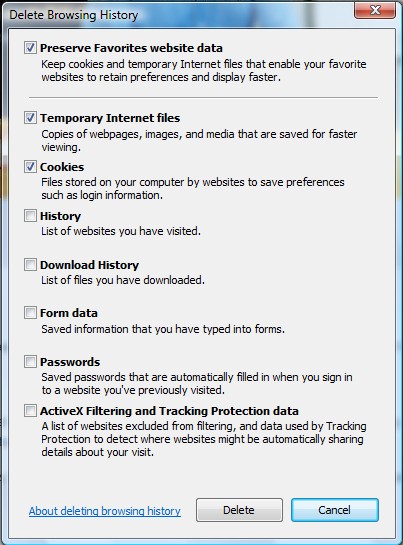 Then hit "Delete," and voilá, your cache is cleared! You may have to restart your browser for it to take effect.