What is the Portal Bunny and how do I get it?
What is the Portal Bunny?
This brave little hero is the Portal Bunny:
If you play Molehill Empire or My Free Farm, you can get a special Portal Bunny item for your trophy cabinet/shadow box, if your game account is linked to the Portal account.
This is what it looks like in Molehill Empire:
...And this is what it looks like in My Free Farm:

If it wasn't awesome enough on its own, the Portal Bunny comes with a special perk: If you click on it in your trophy cabinet/shadowbox, you will get 150 experience points. Every day!
---
How do I connect an existing My Free Farm/Molehill Empire account to my Portal Account?
Linking an existing account is simple! On the My Games tab from the top menu of the Portal page, you'll find a box with your games on the right hand side. You'll notice, there is also a "Link existing game accounts" tab. Just click on that.

This will bring up a window where you can enter the account information for the game account you want to link.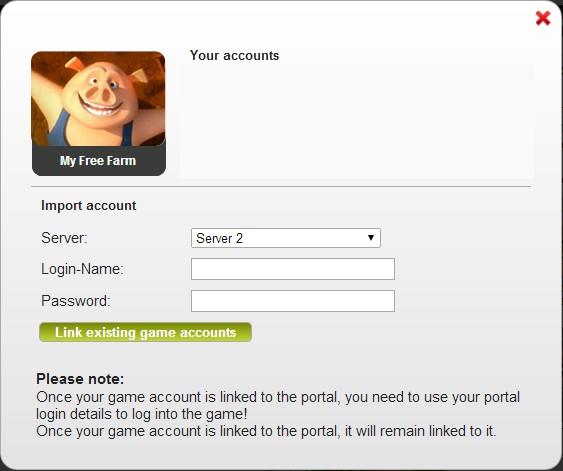 Just enter the info and click the green button.Presto! Your account is now linked! (Just keep in mind that you will need to use your Portal information to log in from now on).
If you have any problems, feel free to contact our support!