To clear your browser cache, click on the Opera menu in the top right corner and go to Settings > Preferences.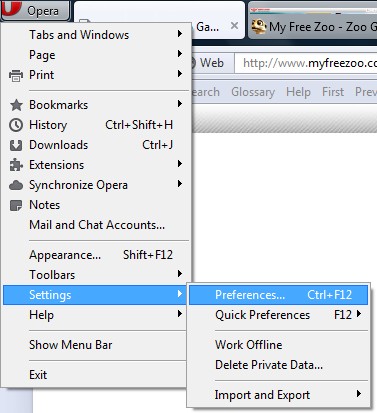 This will bring up a window. Go to the Advanced tab and select History from the list on the left. Click the "Empty Now" button, then hit OK at the bottom.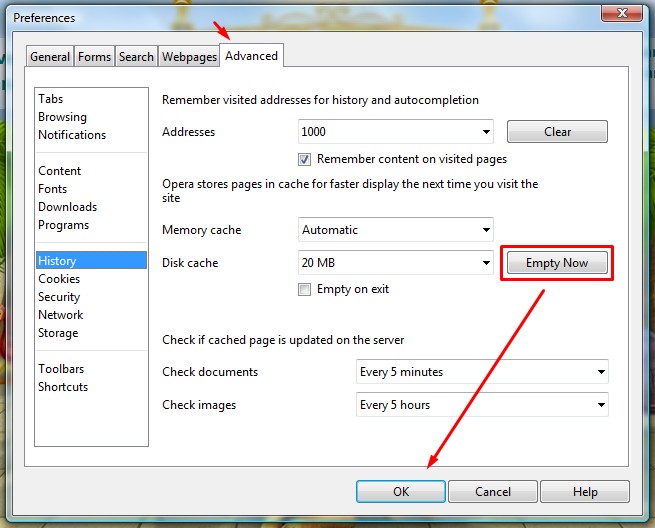 If need be, restart your browser. And you're good to go!