How can I link old game accounts to my Portal account?
First off, you will need a Portal account. If you play any of the newer games, you will have one automatically, and can just log in here.
If, for whatever reason, you don't have a portal account yet, you can just sign up here.
Once you're logged in, you will see a window with two tabs, "My Games" and "Link Existing Game Accounts." If your game account for the game you want linked is already listed under "My Games," great! Your account is already there. If not, just click on the "Link Existing Game Accounts" tab:

You'll be shown a selection of possible games. Pick the game of the account you want linked, and a window like this will appear: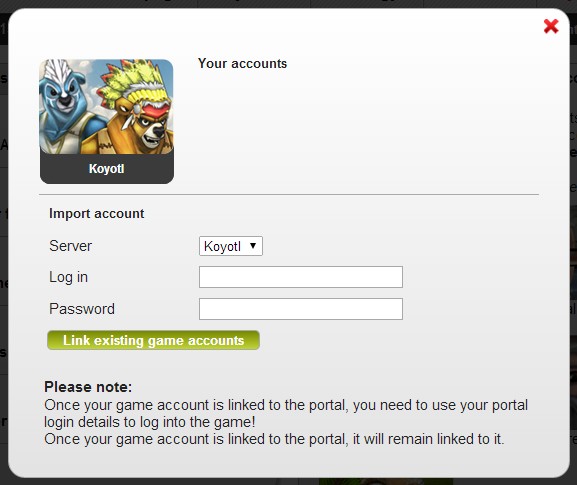 Just select your server (if the game has more than one), and enter your account info. And presto! Your account will now be linked, and you will be able to access it via the Portal.

Important:
Please note that once you have connected your account to the Portal, you will need to use your Portal account info to log in, even on the game's homepage!