2017 - The Year in Review
Can you believe it? 2017 is already over and 2018 is here! Let's take a stroll down memory lane and look at all the cool stuff 2017 had to offer!

January
As always, we started the year by warming up with some fantastic booster weeks in several of our games and the annual world wonder savings in Molehill Empire. The quirky Chadwell's Travelling Flea Market rolled into My Free Farm for the first time.
Stonies made its debut as well - in this captivating app (and now browser game) you can guide a tribe of lovable cavemen through the rugged wilderness and into civilization.
February
Ah, the month of love! My Free Farm also decided to honor the value of friendships with the first-ever Friendship Festival!

Molehill Empire celebrated its 9th anniversary with a massive cake and that you can even try out at home.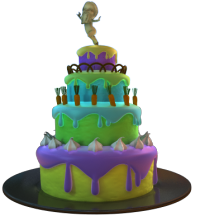 Night owls could really be in their element for the first time in My Free Farm 2, where we introduced a lighthouse that allows you to change the time of day on the farm and grow special crops which can only be harvested at night, such as mushrooms and eggplants!
March
In March, My Little Farmies celebrated its fourth year with a spectacular calendar full of goodies.
My Free Farm heeded the mountain's call and embarked into new regions with the 6th farm, where players can grow alpine herbs to make into tasty teas, and venture into the wilds on memorable hiking trips.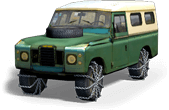 April
Easter dominated April with oodles of colorful eggs and delightful treats!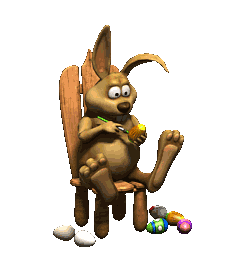 May
upjers hit a big milestone in May - 100,000,000 registered players across all of our games! We owe it to you guys, our treasured players! Thank you! We hope to be able to continue captivating young and old for years to come!

We also launched Horse Farm - an app where you can run your own vacation ranch and breed beautiful horses!
June
Summer is a quiet time at the upjers office. While some people slave away in the sweltering heat, others are already enjoying their well-deserved vacations!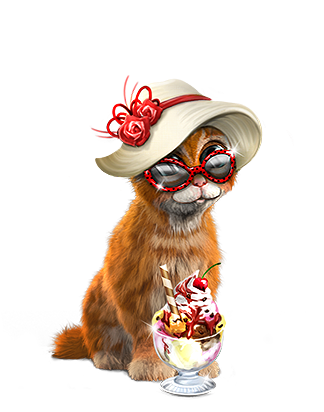 Not everyone was relaxing though: Inquisitive zoo directors in My Free Zoo could now unlock the Zoological Society - the key to establishing new zoos all over the world with special properties, while the My Little Farmies researched fertilizer!

July
Wow, it was hot out! Luckily, the ice cream truck stopped by in My Free Farm!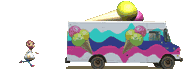 Ever busy bees, the gnomes of Green Valley tried their hand at apiculture with a brand-new bee garden in Molehill Empire!
The Farmies escaped the heat by working in the brand-new Floodplains, a region where they could grow willows and reeds and farm fish to their heart's content!
The UK release of Wonderland was another major milestone in July - this fantasy app invites adventurers to search for their missing sibling in a truly magical world. Check out the trailer here:
August
Focus Magazine awarded us the "Customer Favorite" designation in Gold! What an honor!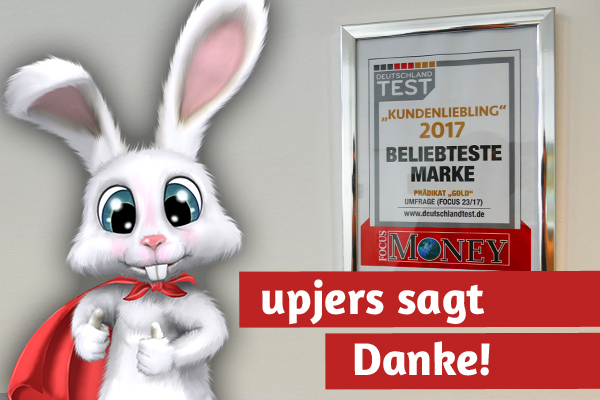 Meanwhile, an epic water fight in Molehill Empire left everyone refreshed - except for the mermaid who felt like a real fish out of water when the event had ended!
September
While the Uptasians explored an enchanted forest, My Free Zoo and My Little Farmies had a surprise visit from the My Little Ponies™.

October
Ghosts and ghouls abound in our games in October. While the gnomes had an epic costume party, the Farmies visited Transylvania and the Zoo folk got a look at the Mexican Day of the Dead festivities.
My Free Farm celebrated its 8th birthday in a big way and introduced the wonderful butterfly house - a dash of color in an otherwise increasingly dreary fall! Not soon after, Mootown was gripped by a terrifying alien invasion right in time for Halloween!

November
My Little Farmies was surprised by a particularly extravagant merchant with glittering goods in mid-November.
Not much later, My Free Zoo got it's 250th animal - what an achievement! #250, the stunning Sailfish, can be acquired by collecting the first 125 animals.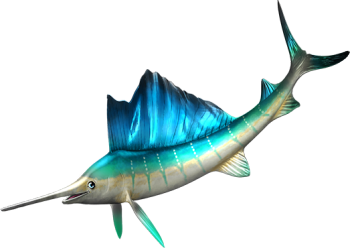 December
To round off the year, we made our first appearance on the online platform Steam with My Free Zoo!
As always, we thanked our players for another great year with copious amounts of events and calendar goodies to end the year in style.
Thanks for a wonderful year! We look forward to sharing many more with you!

Coming Soon!
Of course, 2018 has plenty in store for you! Aside from the regular updates you know and love, you can look forward to even more releases on Steam, Wonderland for iOS and upjers Home- a special browser for playing all of your favorite browser games, with no need for an external Flash Player!