A Colorful Easter Surprise for your Resort
2016-03-22

If there's something guests expect around Easter time in a resort, it's an Easter egg hunt. And because no one likes to be left out, you can hunt for Easter eggs too during our delightful Easter Event!
Place gorgeous Easter decorations to earn colorful Easter Eggs:



Collect enough before the event ends on March 29th at 10:59am CEST to earn numerous prizes, including an exceptionally adorable grand prize: the Bouncy Bunny, an NPC who will give you a gift of Hotel Dollars, experience points or even landmark pieces!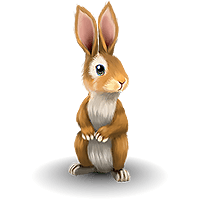 Happy Easter!