Bulldozers to remove your decoration!
2012-10-05
You can buy the large and small decoration bulldozer inside the shop under Decorations and the heading
Demolition
.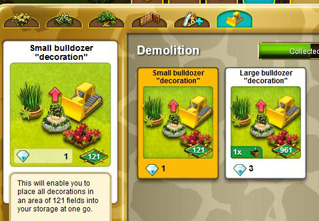 The small large bulldozer will remove all decorations in an area of 121 fields to your storage at one go, while the large bulldozer allows you to move all decorations in an area of 961 to your storage at one go, thus allowing you to redecorate your zoo much faster! Please mind: the bulldozers can only be bought in the shop and you'll not be able to collect them with your daily login booster.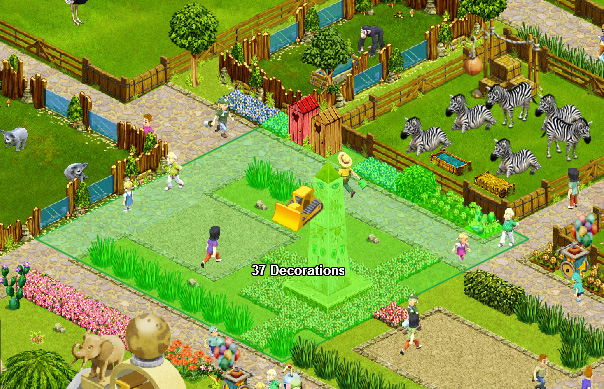 But that's not all:
You can now turn your cards before you place them in the zoo. As soon as you are in "placing" mode (that means, after you clicked a card you wish to place in your zoo), you'll now see the symbol that allows you to turn the object/animal in the right hand corner of the card. Thus, you'll be able place an enclosure, decoration or item directly as you wish to see it in your zoo, without having to turn it around after having placed it.

Check out our latest update now on My Free Zoo!