My Free Farm - The Christmas elves are loose!
2012-11-29
Christmas time in My Free Farm!
The vending machine and the hardware store have been restocked with our Christmas line! You'll also be able to spread the Christmas spirit in your farmhouse with seasonal decorations.
And at Santa's in Mootown, we'll be starting the nibble-marathon.
Until December 17th
you'll be able to get yourselves great presents, such as the Xmas elf-sheep for the gift-workshop in your letter case and many further highly coveted presents!
How about
Christmas presents for your own letter case
- or special decorations for your farmhouse such as the
Sherlock-sheep
, a colourful
sunflower
or
the dancing turtle
?





But that's not all we've got for you today: you'll also be able to trade in your nibbles
for 2.5% of the points you're lacking to the next level once per day.
Or do you rather fancy something special for your letter case? Then get yourselves
one of our cute Xmas elf-sheep
. You can admire these elf-sheep in full action on a brand-new letter case page, the present workshop, busily rolling out cookie dough, wrapping presents or painting a toy train.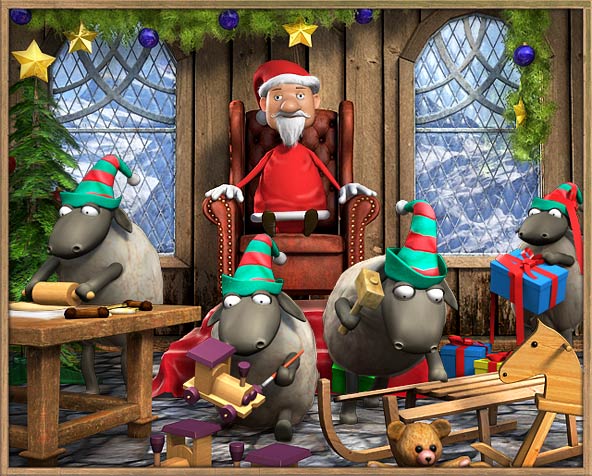 Curious yet? Then stop by at Mootown now!
But wait - we've got even more for you! Of course My Free Farm is clad, as usually, in a
wintry white coat
, to get you into the right mood for this year's advent-season. In your farmhouse's
furniture catalogue
you'll find the popular
Christmas decoration
. And the
vending machine in Mootown
won't just offer you the popular seasonal presents such as the cute whistling
Christmas sheep
and the
gingerbread house
covered with icing, but also two completely new gifts.
But even that's not all -
from Monday, December 3rd through December 23rd the vending machine will offer you a very special rebate campaign each week
: Each week until the 23rd you'll be able to send a specific (and of course completely new) present to two of your friends instead of one. So make sure to take a peek into the vending machine on Monday and maybe use the time before to consider which of your friends you'd like to send your season's greetings to.
You'll be able to look forward to many further great atmospheric campaigns during the Christmas season, for My Free Farm is in the mood for Christmas!
Have fun and enjoy the advent season!