Dancing Blossoms
2018-04-18
Watch as the pink blossoms dance amidst the tender shoots of grass and fields of lovingly planted daffodils. Everywhere you look, the farm folk is enjoying spring to the fullest, and it's made even sweeter by the timely blossoming of the cherry trees.



Now you, too, can join the party and celebrate the Cherry Blossom Festival! Collect Cherry Blossoms and earn wonderful prizes including shadowbox items, points power-ups, farmhouse and field decorations!

From now until May 2 at 11:59 pm CEST, you'll get Cherry Blossoms every day for logging in, collecting products from buildings*, and spending Coins (100 Blossoms/Coin)!

You can check your progress by clicking on the Cherry Blossoms by Gordon the Pig next to your menu bar:




Don't forget - you can set the scene for the event with the stunning Cherry Blossom Treehouse available at the architect's for 30 Coins!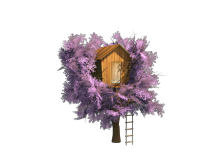 *You can get Cherry Blossoms from collecting productions in the Chicken Coop, Cowshed, Sheep Paddock, Apiary, Mayo Kitchen, Cheese Dairy, Wool Spinning Mill, Candy Kitchen, Fish Farm, Goat Farm, Oil Press, Special Oil Refinery, Angora Shed, Knitting Mill, and Tea Refinery.