A Dice Game with a Kick!
2016-06-14
After months of training, the Mootown Mowers are finally ready for the field. The fans can't wait to see them compete, and the twitchy trainer is just hoping to get the championship over with so he can return to less nervewracking hobbies.
Now you can participate in Mootown's soccer madness with a fantastic soccer-themed dice game! Roll winning combos to get piles and piles of soccer balls, which can be redeemed for sheep for yet another extension of the soccer scene in your shadowbox!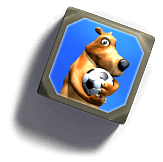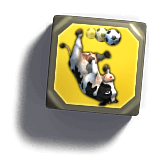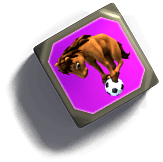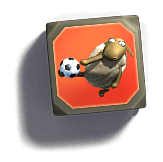 Every day, you'll get two free rolls. You can even hang onto some dice before re-rolling to increase your odds for a good combo (a simple click is enough!). Of course, you'll also have the option to buy additional rolls to help you get those elusive five-of-a-kind - if you do, you'll even get another 5 free soccer balls with each roll!
Find out more in the forums, or head on over to My Free Farm to try your luck at the soccer dice minigame right away!