Expand your zoo and welcome the walrus!
2012-09-25
The large
walrus
might seem rather slow and clumsy on land, but once inside its element
water
, it is a fierce and cunning hunter. Thanks to today's update, you can get this beautiful marine mammal for your
water enclosures
as well. Best get a few of these, though:
walruses are social social animals
and prefer living in groups.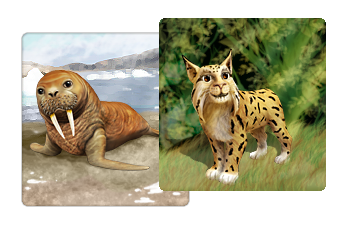 Next to the walrus, the
lynx
will make its way to your zoos as
payment special
: you'll be able to get the beautiful feline hunter for free with each payment from 10€ for a limited period of time.
Further info required?
Then either sign in on
My Free Zoo
directly, or check out our forum announcement!