Bring Ancient Egypt to your Zoo for Halloween!
2016-10-26
Bring a touch of mystery to your zoo with likenesses of the jackal-headed Anubis and falcon-faced Horus. Build glittering obelisks, shining pyramids and lavishly ornamented temples - Halloween is something special this year around in My Free Zoo!
Collect Hieroglyphs by placing Ancient Egyptian decorations - at the end up the event, they'll be tallied up, and you'll get frighteningly fun prizes, including a brand-new animal - the Northern Bald Ibis! The event ends on November 2 at 11:59am CET!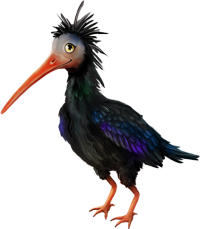 For the first time ever, the reward limit has been increased, and especially zealous players can win a very special new prize at 100,000 Hieroglyphs: the creepy Bunny Mummy - an NPC that grants gifts every 5.5 hours!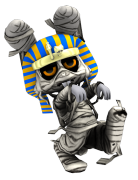 Find out more in the forums or just stop by the game and check it out!