Bring a Taste of Brazil to your Zoo!
2016-08-03
Athletes in Rio will soon be competing for the gold, but here in My Free Zoo the summer sports festivities are already well underway.
From now until Wednesday, August 24th, you can bring a piece of Brazil to your zoo with fantastic new decorations, including some very athletic zoo bunnies, and a rich variety of Brazilian fauna, including Cattleyas, Brazil Nut Trees and Araucarias.
Each decoration you place will have Medals for you to collect at regular intervals. These can be redeemed for some beautiful Brazilian specialty shops, and a brand-new animal for your zoo: the massive Arapaima - a freshwater fish native to the Amazon basin.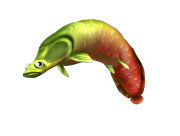 Find out more about the event in the forums, or head right on over to your zoo to see for yourself!