Molehill Empire - Jingle bell rock in your recreational garden!
2012-12-04
Until January 2nd 2013
, your recreational garden will be filled with rocking beats! The cello-playing-sheep and the Rockin' Moles are here to entertain the masses, and can be booked for a total of 48h to entertain the concert audience on your benches. The audience will show their enthusiasm by giving you points in exchange for the festive entertainment.
You can place benches you already purchased as well as buy the new
Christmas bench
for your
recreational garden
.
Every 11 hours you'll be able to click them and pick up your points.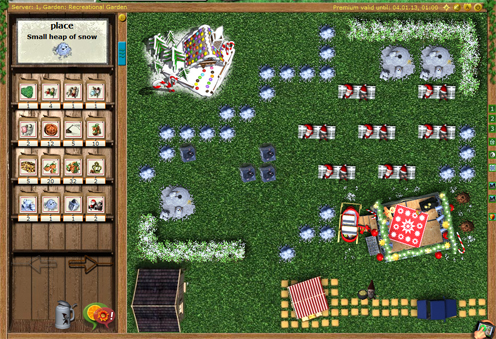 Decorate your recreational garden with snow covered hedges, a gingerbread house and heaps of snow, and enjoy this great winter-event - the event will run until January 2nd 2013.