Haunted Garden Party
2016-10-31
See the Rockin' Moles and Sticky Sheep live in the recreational garden from now until November 13 at 11:59pm CET.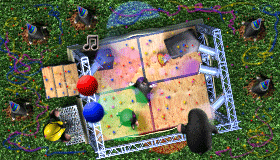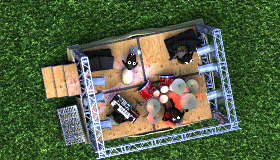 Set the stage for an unforgettable party with creepy eyes, bubbling cauldrons, piles of candy and more! Hire the Rockin' Moles and Sticky Sheep to preform for you, and rake in points by setting up plenty of benches for your audiences.
The all-new Ghost Benches will even give triple the points of the regular ones!
On Halloween (October 31), Presentina will also have some fiendish jack-o-lanterns you can send your friends for a good 'ole Halloween scare!