Alien-invasion in Sniffleton!
2012-09-26
Search the debris field for precious artifacts. Until
Sunday, October 14th
you'll be able to
uncover 5 fields per day
. Collect the valuable artifacts and trade them in for great items such as the
Plungeling
or the
UFO
, which will bring you new points permanently.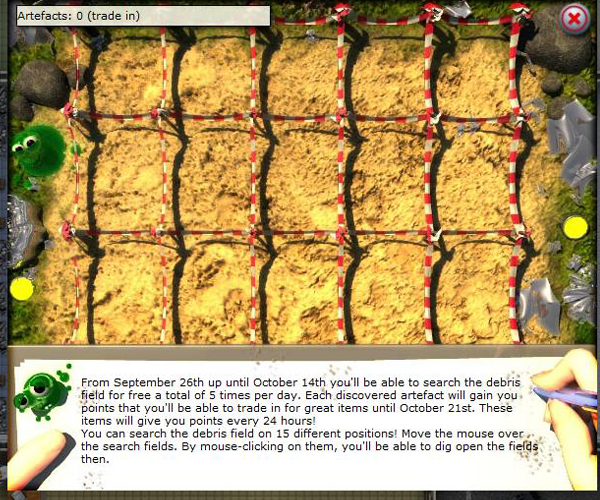 Your patients have caught the
facecuddler
, are afflicted with the
green hue
or have started sporting
protruding eyes
?



No need to worry, for this means you have reached level 32 already and can buy the brand-new
Area51-Laboraroty
at the architect's. This state-of-the-art treatment room will allow you to cure 5 new alien diseases!