Kapi Hospital - Light the birthday candles!
2013-05-28
Almost thrree years ago, on Friday, May 31 2010, Professor Fluffling was able to welcome the first new doctors on Kapi Hospital. Since then, the game has been released in a total of 22 languages, and has managed to gather many enthusiastic followers.
That's why we'd like to take the chance to extend our thanks to you all for a wonderful time.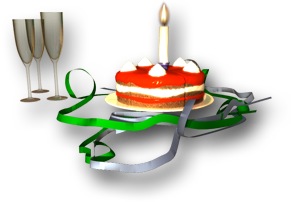 Professor Fluffling of course would also like to send you his heartfelt thanks, and has got a few great gifts for you!

Log into the game on Kapi Hospital's birthday, Friday, May 31st (between midnight and 11:59pm CEST), and you will get a birthday present for your profile page with that day's scratchy ticket. The bus, too, will take you for free to Fractureford on the 31st - so best schedule your next shopping spree accordingly!

But that's not all!

Until June 11th at 11 am CEST, you'll also be able to play our anniversary game "Kapi Hospital Hopscotch". You'll be able to access the new game on the left-hand side of nurse Olga, as soon as you have completed the tutorial.



And this is how it's done: Click on the die to roll it, and jump ahead the respective fields. You may throw the dice for free three times per day. Each additional rolling of the die will cost you 2 Coins.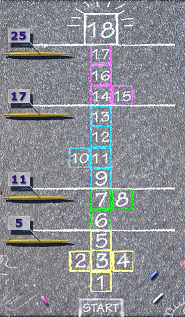 Every day, as long as the campaign lasts, you've got the chance to gain the first prize: 2.5 percent of the points you are lacking to reach the next level, plus the supernurse for a whole day!
On top of that, you'll be able to pick up pens along the way, as soon as you have reached or jumped over the respective marking (5, 7, 13, 17).

Gather a total of 500 pens, to secure yourself the brand-new administrative officer! He will then be active until June 23rd 2913. And he comes with a whole load of great features: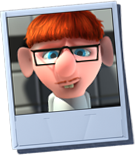 He will unlock a shopping assistant. This assistant enables you to preselect the amount of remedies you wish to buy, and will buy them for you in each available shop at the push of a button.
He will activate serial treatment for the wellness floor.
He will activate the administration. Here, you may adjust your equipment points yourself and thus determine the amount of patients you receive per day, and increase or decrease it even during the day.
Instead of the red flashing light, he will display the icons of the lacking remedies.
He will automatically dish out all remedies to your patients, after you have dragged them into a room. (you may deactivate that feature in the administration later on).
He will unlock a timer for your treatment rooms, so you'll be able to see much easier, when a treatment has been completed (you may deactivate that feature in the administration later on).
He will unlock a few handy selection features.
He will unlock a patient counter at Nurse Olga's. This counter will allow you to retrace where your patients come from, and how many you receive.
Please note! These features are only useable while the administrative officer is activated. They will be deactivated, once the administrative officer has run out.

So let's roll the dice - and good luck!