The Forest Awakens
2015-03-23
There's creaking and rustling to be heard from the forest, and even within the city the subjects can hear a low humming drifting along the breeze...

With spring making the lonely wilds of Tutorria, Irdhaven and Byrkenholm come to life with flowers and warmth, strange creatures are awakening and coming out of hiding.

The sentry on duty spotted a particularly gnarled, yet oddly friendly creature, slowly treading towards the city gates. With its low humming voice, it introduced itself as the Tree of Life, and offered your city its services. It will wait patiently outside the city gates by your Mine until you choose to invite it in.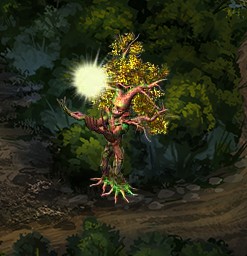 For Diamonds, you can hire this magical being's services for 7 or 30 days. Once you have made your pact with the Tree of Life, it will appear in your card bar, from which you can send him out into your realm.

The Tree of Life has the ability to restore a random fallen monster back to life once a day!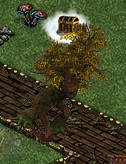 *

This mighty ally is sure to be of great use to any realm! Best of all, you can try it for free for a week!